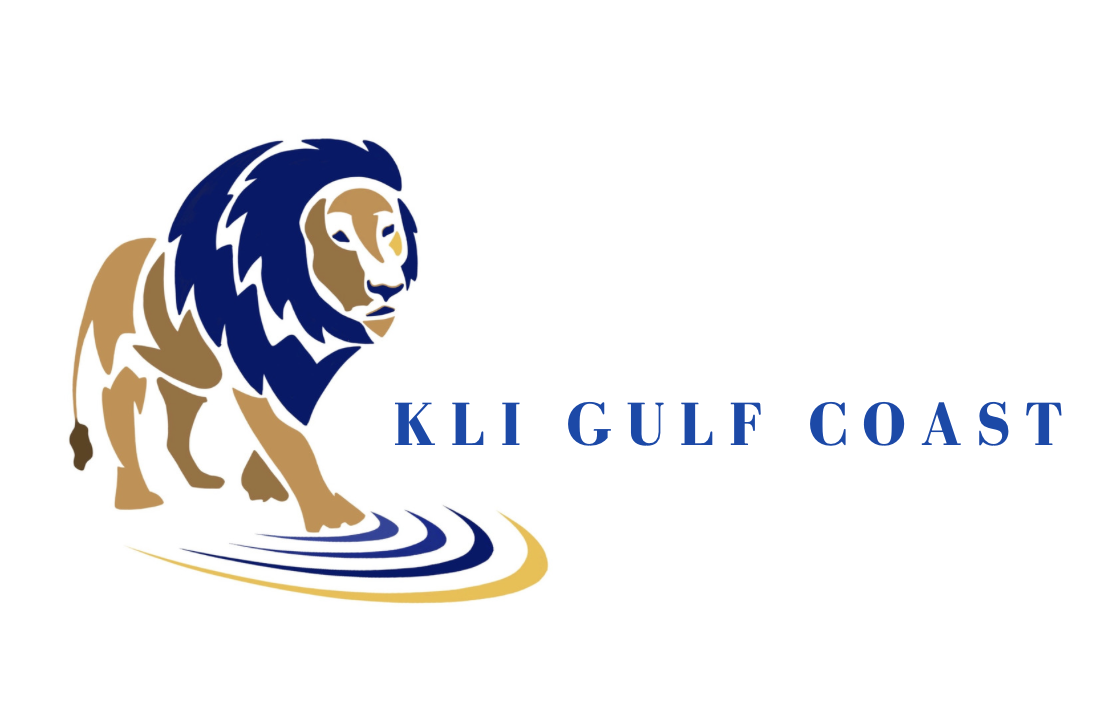 The Power of Memory
Ziz & The Covenant of God
𝘛𝘩𝘦 𝘴𝘰𝘶𝘯𝘥 𝘰𝘧 𝘳𝘰𝘢𝘳𝘪𝘯𝘨 𝘦𝘤𝘩𝘰𝘦𝘥 𝘢𝘤𝘳𝘰𝘴𝘴 𝘵𝘩𝘦 𝘷𝘢𝘭𝘭𝘦𝘺.𝘈 𝘥𝘦𝘳𝘪𝘥𝘪𝘯𝘨 𝘢𝘯𝘥 𝘥𝘪𝘴𝘮𝘪𝘴𝘴𝘪𝘷𝘦 𝘳𝘦𝘷𝘦𝘳𝘣𝘦𝘳𝘢𝘵𝘪𝘰𝘯, 𝘵𝘩𝘦 𝘮𝘰𝘤𝘬𝘦𝘳𝘺 𝘢𝘯𝘥 𝘪𝘯𝘵𝘪𝘮𝘪𝘥𝘢𝘵𝘪𝘰𝘯 𝘸𝘢𝘴 𝘱𝘢𝘭𝘱𝘢𝘣𝘭𝘦.𝘛𝘩𝘦𝘳𝘦 𝘸𝘢𝘴 𝘯𝘰 𝘯𝘦𝘦𝘥 𝘵𝘰 𝘵𝘶𝘳𝘯 𝘢𝘯𝘥 𝘭𝘰𝘰𝘬, 𝘢𝘯𝘥 𝘵𝘩𝘦𝘳𝘦𝘣𝘺 𝘥𝘪𝘴𝘤𝘰𝘷𝘦𝘳 𝘵𝘩𝘦 𝘴𝘰𝘶𝘳𝘤𝘦 𝘰𝘧 𝘵𝘩𝘦 𝘥𝘪𝘴𝘥𝘢𝘪𝘯 ~ 𝘯𝘰, 𝘵𝘩𝘦 𝘵𝘰𝘸𝘦𝘳𝘪𝘯𝘨 𝘧𝘳𝘢𝘮𝘦 𝘰𝘧 𝘵𝘩𝘦 𝘮𝘢𝘯 𝘯𝘢𝘮𝘦𝘥 𝘎𝘰𝘭𝘪𝘢𝘵𝘩 𝘴𝘪𝘮𝘱𝘭𝘺 𝘵𝘰𝘰𝘬 𝘰𝘯 𝘢𝘯 𝘰𝘵𝘩𝘦𝘳-𝘸𝘰𝘳𝘭𝘥𝘭𝘺 𝘢𝘱𝘱𝘦𝘢𝘳𝘢𝘯𝘤𝘦 𝘢𝘴 𝘩𝘦 𝘴𝘵𝘰𝘰𝘥 𝘰𝘯 𝘵𝘩𝘦 𝘤𝘳𝘦𝘴𝘵 𝘰𝘧 𝘵𝘩𝘦 𝘩𝘪𝘭𝘭.𝘋𝘢𝘷𝘪𝘥 𝘤𝘰𝘶𝘭𝘥 𝘩𝘦𝘢𝘳 𝘵𝘩𝘦 𝘷𝘰𝘪𝘤𝘦 𝘰𝘧 𝘵𝘩𝘪𝘴 𝘨𝘪𝘢𝘯𝘵, 𝘺𝘦𝘵 𝘢𝘯𝘰𝘵𝘩𝘦𝘳 𝘷𝘰𝘪𝘤𝘦 𝘸𝘢𝘴 𝘭𝘰𝘶𝘥𝘦𝘳: 𝘵𝘩𝘦 𝘷𝘰𝘪𝘤𝘦 𝘰𝘧 𝘩𝘪𝘴 𝘮𝘦𝘮𝘰𝘳𝘺 𝘳𝘦𝘤𝘰𝘶𝘯𝘵𝘪𝘯𝘨 𝘩𝘪𝘴𝘵𝘰𝘳𝘺, 𝘵𝘩𝘦 𝘮𝘶𝘭𝘵𝘪𝘱𝘭𝘦 𝘴𝘵𝘰𝘳𝘪𝘦𝘴 𝘰𝘧 𝘌𝘭 𝘚𝘩𝘢𝘥𝘥𝘢𝘪, 𝘵𝘩𝘦 𝘈𝘭𝘮𝘪𝘨𝘩𝘵𝘺 𝘎𝘰𝘥, 𝘩𝘢𝘷𝘪𝘯𝘨 𝘳𝘦𝘴𝘤𝘶𝘦𝘥 𝘵𝘩𝘦 𝘭𝘦𝘢𝘴𝘵 𝘰𝘧 𝘢𝘭𝘭 𝘯𝘢𝘵𝘪𝘰𝘯𝘴 𝘵𝘪𝘮𝘦 𝘢𝘯𝘥 𝘵𝘪𝘮𝘦 𝘢𝘨𝘢𝘪𝘯.𝘛𝘩𝘦𝘴𝘦 𝘮𝘦𝘮𝘰𝘳𝘪𝘦𝘴 𝘴𝘱𝘰𝘬𝘦 𝘰𝘧 𝘤𝘰𝘷𝘦𝘯𝘢𝘯𝘵; 𝘵𝘩𝘦 𝘧𝘢𝘪𝘵𝘩𝘧𝘶𝘭𝘯𝘦𝘴𝘴 𝘰𝘧 𝘎𝘰𝘥 𝘪𝘯 𝘧𝘶𝘭𝘭 𝘷𝘪𝘦𝘸.

𝑯𝒐𝒘 𝒊𝒎𝒑𝒐𝒓𝒕𝒂𝒏𝒕 𝒊𝒔 𝒎𝒆𝒎𝒐𝒓𝒚 𝒕𝒐 𝒕𝒉𝒆 𝒘𝒂𝒍𝒌 𝒐𝒇 𝒇𝒂𝒊𝒕𝒉?

𝗠𝗼𝗿𝗲𝗼𝘃𝗲𝗿, 𝗵𝗼𝘄 𝗱𝗼𝗲𝘀 𝗼𝗻𝗲 𝗺𝗮𝗶𝗻𝘁𝗮𝗶𝗻 𝗿𝗲𝗴𝗮𝗿𝗱 𝗳𝗼𝗿 𝗰𝗼𝘃𝗲𝗻𝗮𝗻𝘁 𝗿𝗲𝗹𝗮𝘁𝗶𝗼𝗻𝘀𝗵𝗶𝗽𝘀 𝗶𝗻 𝘁𝗵𝗲 𝗞𝗶𝗻𝗴𝗱𝗼𝗺?

This question and more will be the topic of this course. Instructor Angela Broussard will lead and deepen your Scriptural understanding of

*ᴡʜᴀᴛ ɪꜱ ᴀ ᴄᴏᴠᴇɴᴀɴᴛ
*ʜᴏᴡ ᴄᴏᴠᴇɴᴀɴᴛꜱ ᴡᴏʀᴋ
*ᴡʜʏ ᴄᴏᴠᴇɴᴀɴᴛꜱ ᴀʀᴇ ɪᴍᴘᴏʀᴛᴀɴᴛ ᴛᴏ ʏᴏᴜʀ ꜰᴀɪᴛʜ ᴡᴀʟᴋ
*ᴡʜᴇʀᴇ ᴛᴏ ᴘʟᴀᴄᴇ ʏᴏᴜʀ ᴀʟʟᴇɢɪᴀɴᴄᴇ ᴀᴛ ᴄʀɪᴛɪᴄᴀʟ ᴄᴏᴠᴇɴᴀɴᴛ-ᴅʀɪᴠᴇɴ ᴍᴏᴍᴇɴᴛꜱ
*ᴡʜᴇɴ ᴛᴏ ʜᴏɴᴏʀ ᴄᴏᴠᴇɴᴀɴᴛ and ~
*ʜᴏᴡ ᴛᴏ ᴀᴠᴏɪᴅ ᴍɪꜱꜱᴛᴇᴘꜱ ꜱᴜʀʀᴏᴜɴᴅɪɴɢ ᴄᴏᴠᴇɴᴀɴᴛ ᴘʀᴏᴠɪꜱɪᴏɴꜱ.

This month's course, T𝙝𝙚 𝙋𝙤𝙬𝙚𝙧 of Memory: 𝙕𝙞𝙯 & 𝙏𝙝𝙚 𝘾𝙤𝙫𝙚𝙣𝙖𝙣𝙩 𝙤𝙛 𝙂𝙤𝙙, is filled with vital truths that support integrity and faithfulness, no matter your sphere of influence.

Discover the role of gratitude and honor as it applies to your purpose and destiny. Join us in a remarkable, fast-paced journey into the depths of Scripture.

Hear it fresh, and renew your covenantal relationship with the King.

The Power of Memory: Ziz & the Covenant of God
The third installment in the Doors Gates & Thresholds Series.
0 CREDITS · this course enrollment is for those 'auditing' course ONLY
Angela Broussard

Instructor

Exclusive Content

Additional Sources Available
Created with